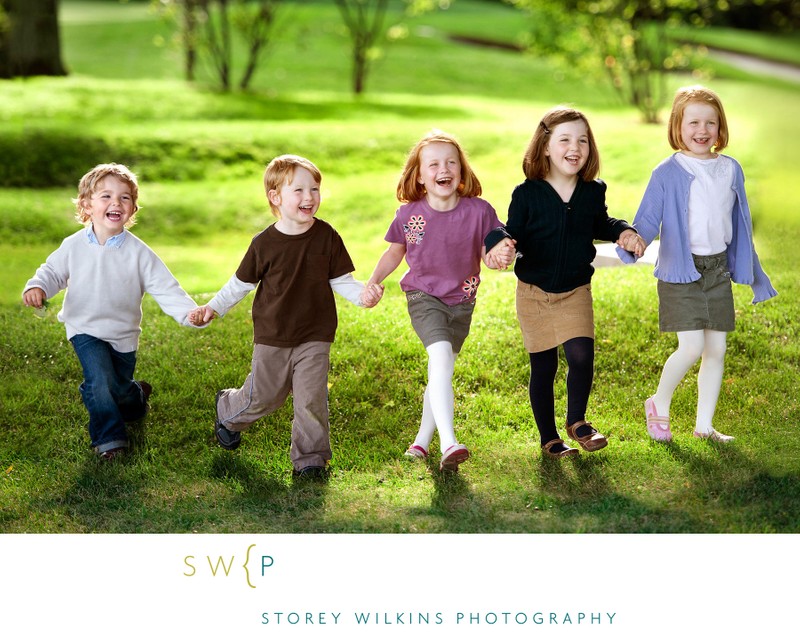 KIDS PHOTOGRAPHY
Congratulations! You have made an excellent choice considering me as your photographer. As a mother, I understand just how much you love your little ones, and how important it is to select the best professional photographer you can to capture their personalities in photographs. I also know how precious your time is, so let's make this process easy and stress-free for you.
"We can't speak highly enough about her easy going yet professional demeanor, attention to detail, patience, and flexibility." Nigel & Danielle
Frequently Asked Questions
The short answer is: They are wonderful at any age. Having said that, the ideal time to create an iconic baby portrait is between 6 to 9 months of age when they are sitting up on their own but not yet crawling (they can't easily get away plus they have lots of extra fat rolls (so cute) that will begin to disappear once they start crawling).
There are often times when we feel less than perfect, especially around the time we are creating, delivering and raising our beautiful babies. That is absolutely fine, for now. Just promise yourself to be in the next session with the whole family. We will reserve this one just for photographs of the kids.
Sure mention any ideas you have to me before the session so that you can get the results you are hoping for. For example, there is usually one member of the family who takes most of the photographs, therefore rarely appearing in any herself. With me there, it is a great opportunity to get into as many of the photographs as possible. Time to even things out!
Absolutely! Unlike many studio photographers in Toronto that require you to use their space, I believe the location should have personal significance to you and your family. As a result, I usually work either at your home (or cottage) or outside in your yard or local park, all while combining modern and fresh ideas to capture your little ones in their best light. My skill in using a combination of natural light and flash means you will have great photographs no matter where you are and what time of day it is.
Not a problem! We can always reschedule. Weather is the one thing we can't control, or predict. I will assume the session is "ON" unless you call her beforehand to reschedule.
I strive for a balance of three types of photographs in my TIME SAVOURED sessions. During a 90-minute session I look for a combination of group portraits, play time and solo time.

GROUP PORTRAITS: An example of a group portrait could be the whole family gathered at the front door, or in front of the fireplace, or snuggled in together on the couch.

PLAY TIME: One example of playtime would be having a tickle fight on mom and dad's bed. Together with a bit of quiet time, this is often when the best candid portraits are made.

SOLO TIME: Solo time could mean each person in the family having their own portrait taken.

It is a combination of these photographs that makes a session so valuable. And I strive for more than just one great group photograph, looking for both 'relaxed' and 'energetic' views of your family.
My goal is to give you a collection of images that will make you so happy you will shed tears. If for some reason the kids are melting down despite your best efforts to stay calm and provide snacks and breaks, don't sweat it! We can always reschedule at no extra cost to you.
I strongly recommend that you do while the kids are still living at home. I have written extensively on the why's and how's of the annual family portrait. Visit my
FAQs page
for an in depth explanation of my process.
Follow this handy checklist to ensure a stress-free lead up to your family portrait:
30 days before: Decide on what to wear. Pick three colours. Make sure everyone has a well fitted outfit in those colours. Order new clothes if needed.
20 days before: Make a list of walls where you would like your new photos to go and order frames that work well in those spaces. Send Storey pictures of the frames when they arrive.
10 days before: Take the family for haircuts.
2 days before: Tidy up your front steps and backyard. No need to water the grass. It's better if its dry.
1 day before: Check in with Storey to confirm location, timing and check for weather anomalies.
The night before: Relax with a nice cup of tea. Cuddle with the family. Know that your family portrait will be a fun and easy-going experience.
Stress-Free Experience
From the session to the finished prints, I bring you the art of storytelling so that you can treasure your family's great moments and share your story for generations to come. Book Your Toronto area kids portrait session today and know that you will be in great hands.
"A look, an expression - pure gold! The proof is in the wondrous looks we get when people see her photos hanging on our wall." David & Stacey
Session Pricing and Ordering Process