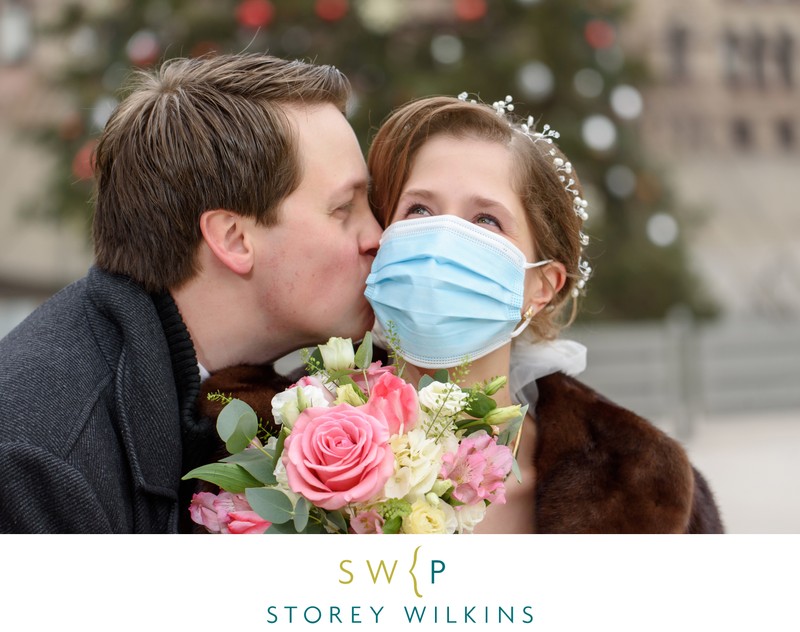 Toronto City Hall Wedding
COVID-19 and Your Wedding Day
For Toronto and GTA couples who are recently engaged, congratulations! I am delighted for you! While your original vision for your wedding day may not be possible this year, know that getting married is possible and will be a wonderful experience for you.
As a trusted professional wedding photographer with 20 years of experience in many types of weddings, I can help you RE-IMAGINE YOUR WEDDING DAY with smaller, shorter stress-free options for getting married. It's time to consider elopements, micro weddings, short stories, backyard weddings, small venue weddings and more...
Did COVID-19 Affect your Wedding Plans?
Was Your Wedding Postponed because of COVID-19? You are not alone. Thousands of couples across the GTA and Ontario had to do the same. With so many events postponed during the first and second wave of the pandemic in Toronto, many couples are rethinking the format of their wedding day with a different, yet still lovely, event in mind.
NOW WHAT?
With many deposits lost and guest travel plans non-refundable, you may be reluctant to plan the rescheduled wedding with the same venue, timeline, guest list and elegant trimmings. Now its time to talk about other possibilities:
Postpone until 2022
Elope as soon as it is safe
(and throw a big party in 2022)
Shrink to a micro wedding, or
Be super flexible and make a last minute decision with help from your vendors
Re-Imagine, Re-Invent, Re-ignite!
Enter the SHORT STORY (or micro wedding). This format has existed long before the pandemic, and often takes the form of either a:
Short and sweet wedding
(shorter day, fewer guests, same luxury), or a
Local elopement
(tiny beautiful intimate event)
Try not to look at this as a downgrade. This could be a lovely intimate way to get married, with the potential to be less stressful than your original wedding plans. Silver Linings!
Local Elopements & Small Weddings Still Need Great Wedding Vendors
Regardless of the size or format, it is still your wedding day. I hope you will:
You will never regret making the most of your wedding day.
ask for a custom photography package
Many photographers insist on a minimum coverage of 8 hours. Yet, if you decide on a shorter wedding you may only need a photographer for one to five hours. I take great pride in customizing my service to suit your preferences, and I am happy to create a package that is just right for you (no pressure for a longer coverage).
Fabulously Fun Wedding Photography in Under Four Hours
One of the interesting trends in weddings that began to emerge before the pandemic has been a shift to hiring the most experienced photographer you can find for a shorter amount of time on your wedding day, maximizing the quality of your wedding photographs during the most important elements of the day (the ceremony and portraits)
Short & Sweet
This is ideal if you want a refined and streamlined photography experience. You will have a photographer with deep expertise who will capture a high quality mix of portraits and reportage/documentary/candid photographs. Just don't trust this to a newbie photographer. I generally find that the more experience a wedding photographer has, the faster we can work while maintaining high standards of photography.
Capturing Joy
I will make as many lovely story-telling images as I can in the time that we have together including:
your love for each other,
joyous moments,
interactions with family and friends, &
the energy and atmosphere
These are all important to capture in a unique and real way. You will feel beyond satisfied with the experience and will relax into the experience knowing that all they key images have been beautifully recorded.
Timing
Here is a sample timeline that works well when your wedding is not restricted by the social distancing guidelines:
ONE HOUR: Getting Ready, finishing touches, and individual portraits
ONE HOUR: Ceremony and exchange of vows
ONE HOUR: Family portraits and newlywed portraits
ONE HOUR: Cocktail party and the entrance into your luncheon or dinner party
Here is a sample timeline that works well when your wedding is heavily restricted by the social distancing guidelines:
ONE HOUR: Individual portraits & couple portraits
ONE HOUR: Ceremony (before during and after)
ONE HOUR: Portraits of each individual family
30 MINUTES: First dance, speeches and a send-off
Here is a sample timeline that works well when you are getting married at Toronto City Hall:
ONE HOUR: Ceremony inside city hall in The Wedding Chapel
30 MINUTES: Outdoor portrait session on the grounds of City Hall with your families
30 MINUTES: Portraits of just the two of you

What does the photography cost?
I look forward to creating a custom plan for you. Please start my reviewing my current pricing.
OTHER PLANNIGN CONSIDERATIONS
Now that you have a great plan for the photography, I suggest you consider engaging a few other great vendors to help bring the wedding together:
Find an Officiant
I love these people. They marry people for a living. How wonderful is that??!!
Envision a Theme
The jaw dropping designs, decor, florals and accessories that I see at weddings would leave even the most uninspired person feeling overcome. Enlist someone from The Wedding Co. vendor list for this and watch their artistry unfold.
Consider Cinematography
We work right along side these talented media teams. They capture video and live stream, we capture stills. Together we make magic happen, and we create the memories that you will have to enjoy for generations in your family.