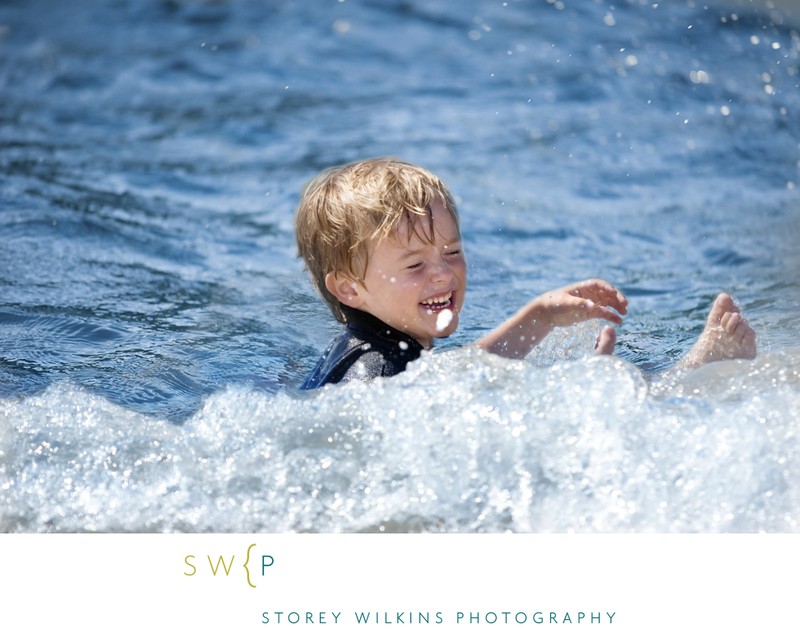 SUMMER Family Photography
Congratulations! You have made an excellent choice to have your family photographed this summer.
"Well, you've done it again! I went from laughing out loud at some of the true moments that were captured (the ones of us falling over on the bed are classic!!!), to crying at the beauty of my amazing family." Andrea & Ken
YOUR STORY
For parents across the GTA, who want professional photographs of your family, it's time to get into your own story, I will provide heartwarming photographs capturing the very special love in your life, that you will be proud of today and forever, because I have over 20 years of award winning experience photographing love.
Family portraits are not just photographs, they are acts of love. There is no better way to cherish the present and remember the past.
Professional Photographic Services
I provide a full-service capture-to-print experience so that you can preserve your best memories in both ready-to-share high resolution digital images as well as beautiful custom printed art pieces for you home. All sessions include:
Private online gallery
Quick turnaround time and
Virtual sales meeting to order:

your favourite framed prints,
wall art,
albums,
photo stationary, and
gifts for your loved ones.
Your Choice of Location
I will work both inside your home or cottage and outside in your yard or local park all while combining modern and fresh ideas to capture each of you in your best light. You will feel the connection and love in your photographs. You will see your family's true beauty, and the background will be personal to you.
Great outdoor family photography for modern and with-it parents is something that very few midtown Toronto photographers do well. I specialize in this by creating top quality images in any outdoor location. Family reunions in the park, children portraiture, weekend strolls are all wonderful events to have recorded beautifully.
"We can't speak highly enough about her easy going yet professional demeanor, attention to detail, patience, and flexibility." Nigel & Danielle


A Recipe for Success
Storey's efficient and fun 90-minute lifestyle portrait sessions have three parts (30 minutes each):
Great Group Portraits (all of you together smiling, looking relaxed and happy in flattering positions)
Timeless Moments (games, laughs, reading, cuddling, walking, and other fun activities and out takes that capture the essence of your family spirit)
Adorable Portraits of the Kids (where you get to sit back and watch as I capture priceless expressions and nuances of each of your kids).
Customize It
Add the Grandparents: Interested in including your parents to join in? Add a 30-minute segment to your session to include your parents for a wonderful three generation portrait. Anything is possible so if you have an idea in mind for your portrait session just let me know.
100% Guarantee
Any photographer should be able to produce one cute photo of your child, but can they perform well enough to exceed your expectations in your home environment? Can they tell your story? I can!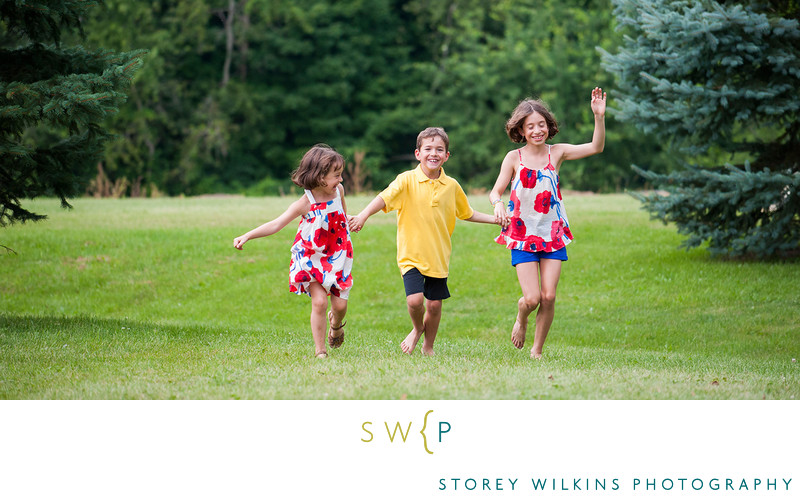 To every portrait session I bring:
20+ years of experience photographing people in all circumstances including weddings (long considered one of the most challenging forms of photography),
The patience and understanding of a mom, and
The 100% guarantee that you will love your photographs.
My goal is to give you a collection of images that will make you so happy you will shed tears. I look forward to creating a wonderful set of photographs for you. From the session to the finished prints, I bring you the art of storytelling so that you can treasure your family's great moments and share your story for generations to come.
"A look, an expression - pure gold! The proof is in the wondrous looks we get when people see her photos hanging on our wall." David & Stacey


Areas Served
I proudly serve every neighbourhood across the Greater Toronto Area. I am happy to travel to you wherever you are. In the summer months I regularly travel to Muskoka, Georgian Bay, The City of the Kawarthas and Haliburton to photograph families enjoying time together at the cottage.
Affordable Rates
I have published a list of my family portrait prices. Contact me to review my pricing and if you don't see what you are looking for in terms of a product, let me know. I am happy to work with you to create custom display solutions for your home or office, and custom gift solutions for your loved ones.


STOREY'S SIGNATURE PORTRAIT PROCESS
Four Easy Steps to Book Your Portrait Session
Request a portrait session by email or phone.
Book a complimentary virtual ordering appointment for two days after your portrait.
Sign and return the contract (adding locations, details and preferences).
Pay by eTransfer. That's It!
Four Easy Steps to Order During Your Sales Session
Preview images with me during our virtual sales session by Zoom (two days after portrait session).
Select your favourite images and assign a product to each of your selections (digital files, framed prints, albums, wall art, greeting cards, etc.).
Finalize your order during the sales session. For totals greater than your print credit, pay by eTransfer.
Products will be shipped directly to you when ready. If you ordered digital downloads they will be sent to you by email.
From Capture to Print
I provide a full service capture-to-print experience so that you are not left wondering what to do with your photos. Our post-session ordering appointment by video chat is critical to help you best display your photographs. Check out some of the great photo products I offer. All products are made right here in Toronto by a top quality professional photographic lab.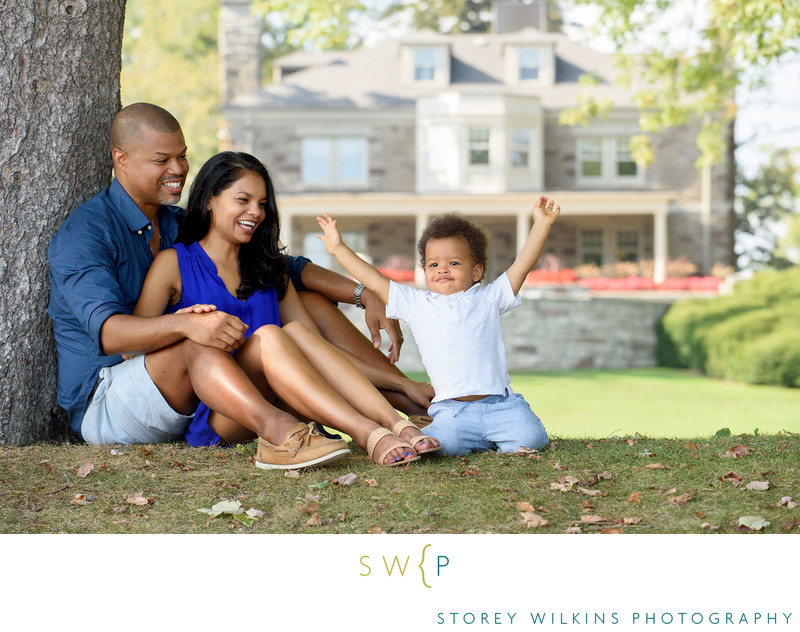 Contact me today to book your family portrait.