How to Display Your Photographs
As your photographer, I provide a full service capture to print to display service so that you don't have to worry about what to do with you photographs. I will help you display them, arrange them, and enjoy them.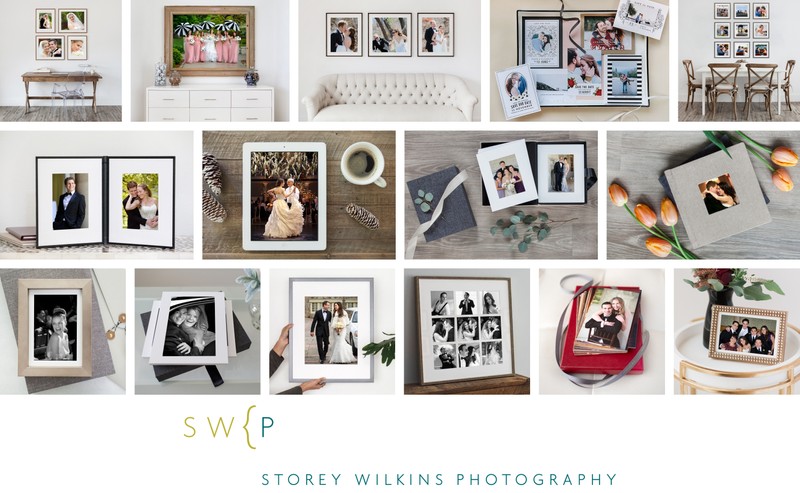 How to Display your Wedding Photos
Current Products for Sale
After the session my clients order high quality photographic prints, custom wall art for their home, and often a beautiful album. Gifts of assorted prints for friends and family are also commonly purchased. During the ordering appointment I can help you figure out how best to display your photographs in your home.
For all services and products HST will be added.
Prices are subject to change without notice.
High Resolution Digital Images
Downloadable and ready to print $1000
Custom Prints
Professionally finished, archival semi-gloss or fine art paper, ready to frame. Custom sizes and finishes available. Most popular sizes are:
Up to 5x7 inch $40
8x10 inch $50
12x18 inch $200
16x20 inch $300
24x36 inch $500
Fabulous Print Finishes
Standout add $100
Canvas wrap add $100
Metal or acrylic add $100
Custom frame add $200
Slideshow
Selection of Images set to music $150
Matted Print Box
Ten 8x10 inch matted prints of your choice in a complimentary faux silk 11x14 inch keepsake box $600
Custom Designed Album
Handcrafted 12x12 Inch Artisan Album $50 per page (which is $100 per spread). A typical album is about 60 pages (which is 30 spreads) with roughly 80 photographs and costs $3000).
A spread consists of two pages (left and right) and can hold up to 9 photographs across the spread
Minimum of 20 pages (10 spreads) ($1000), maximum of 80 pages (40 spreads) ($4000)
An ideal design has two photographs per spread for your "must-have" images, four photographs per spread for "nice-to-have" images, and up to 9 images per spread for support images such as details and close-ups.
Matching Storage Box $200
Photo Stationary
Custom photo cards (great for save-the-date's, thank you's, gifts). Pack of 25 cards with envelopes $100
Statement Pieces
After the wedding most of my couples order custom wall art for their home, a beautiful album and gift prints for friends and family. Here are examples of what I can do for you.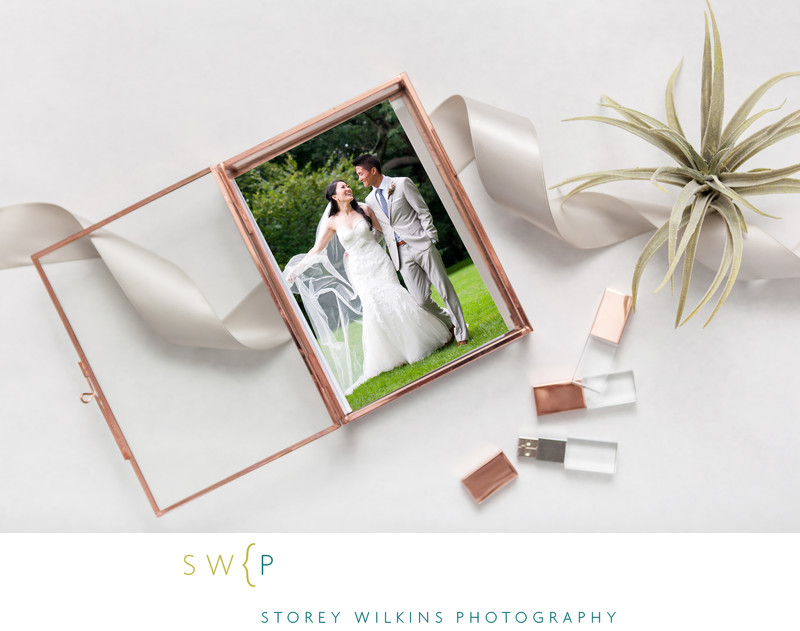 Wall Portraits and Custom Frames (24x36 inches $700)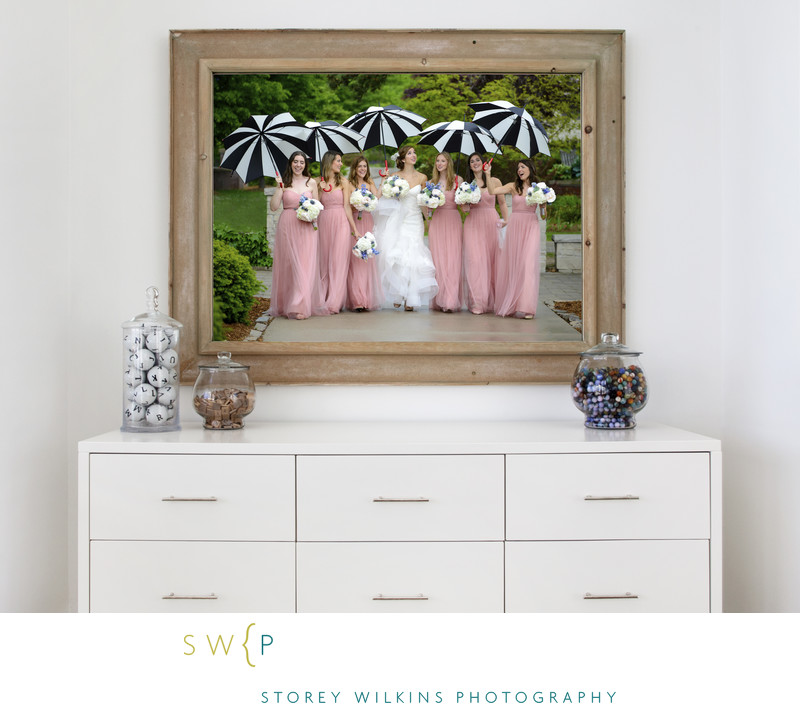 Multi-Frame Displays to Suite any Space (two 12x18s and one 18x18 inch $1150)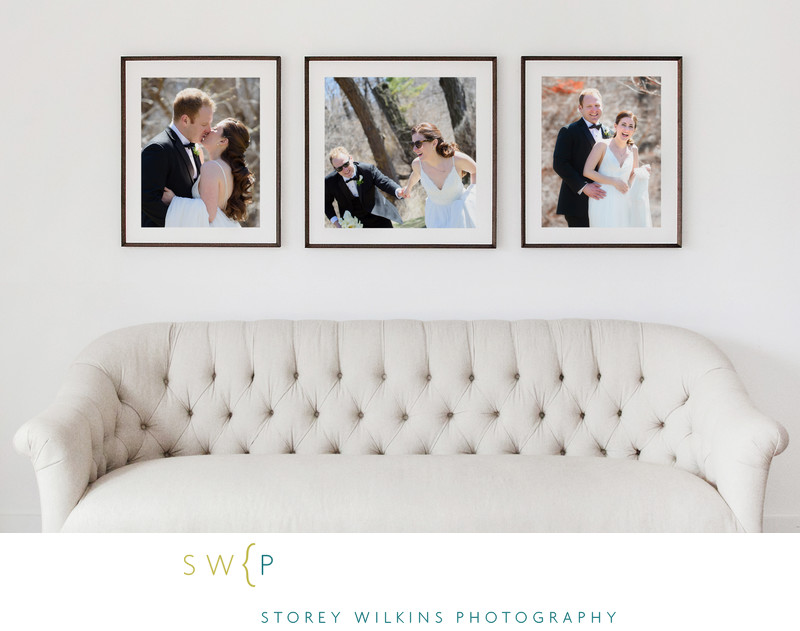 The Dynamic 9-Up to Brighten any Room (nine 8x8 inch framed prints $1350)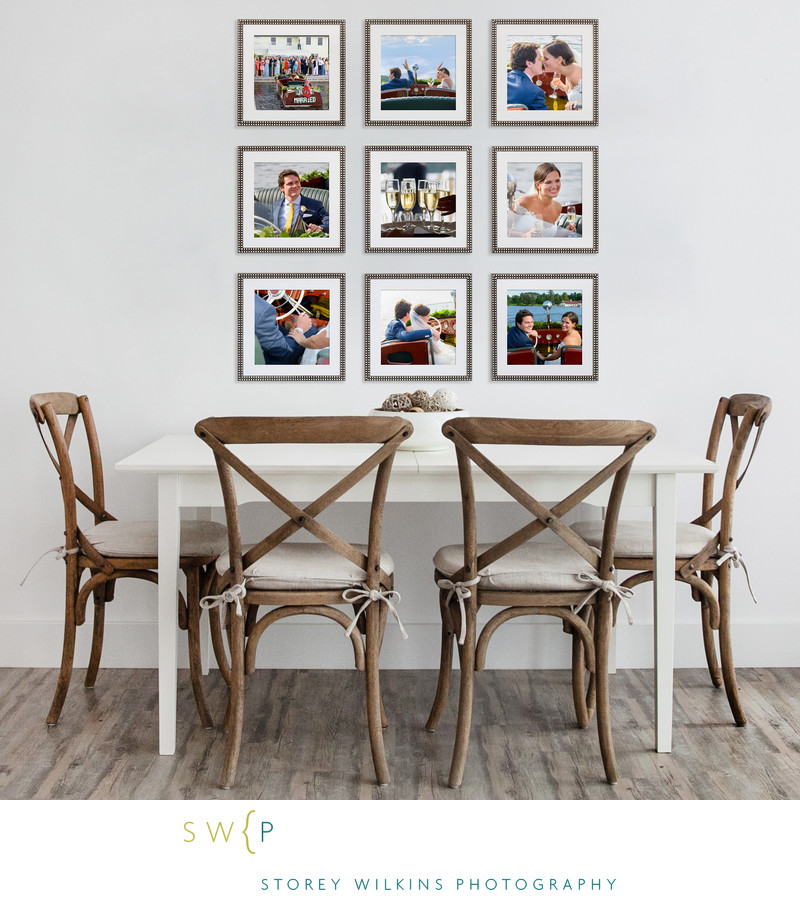 Framed Gift Prints for Loved Ones (one 5x7 inch framed print $90)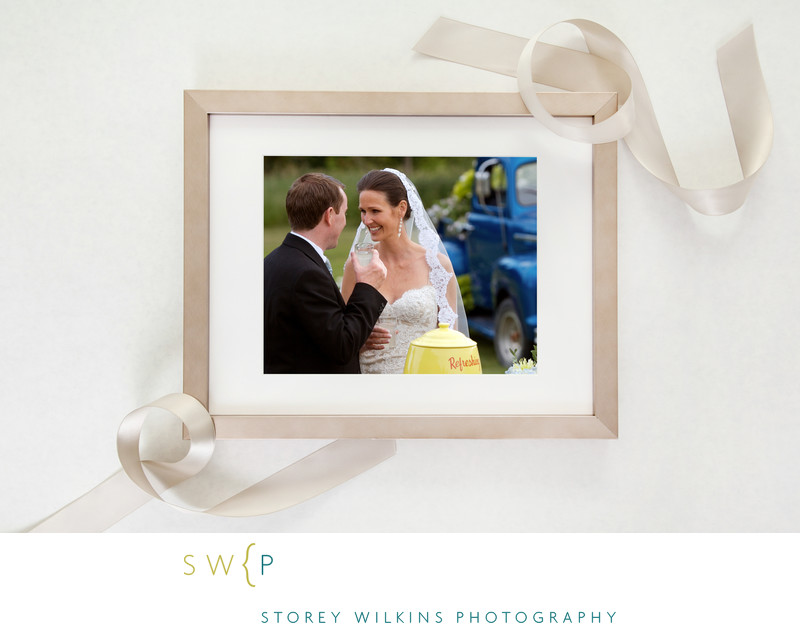 Timeless Albums with Tasteful Designs and Lasting Impact (12x12 inch 30 spreads $3000)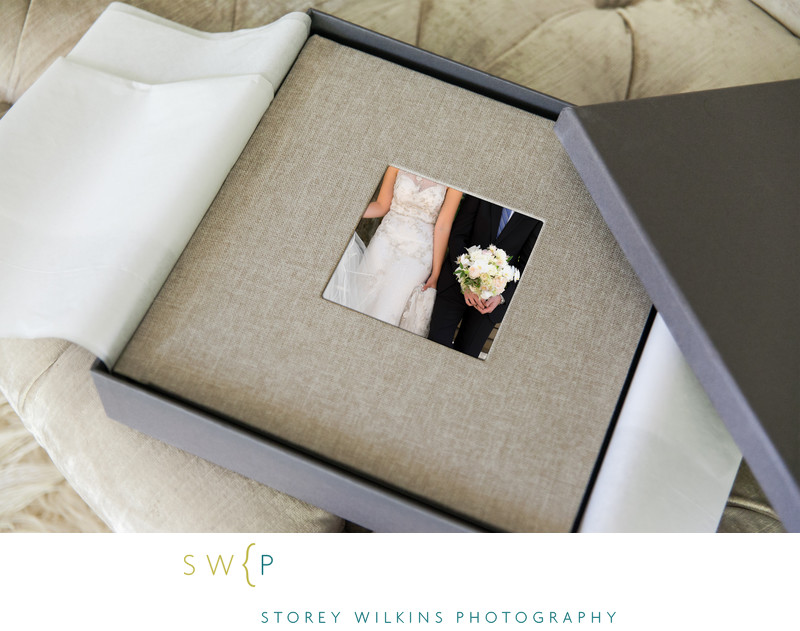 Matted Print Box (ten 8x10 inch matted prints in faux silk 11x14 inch box $500)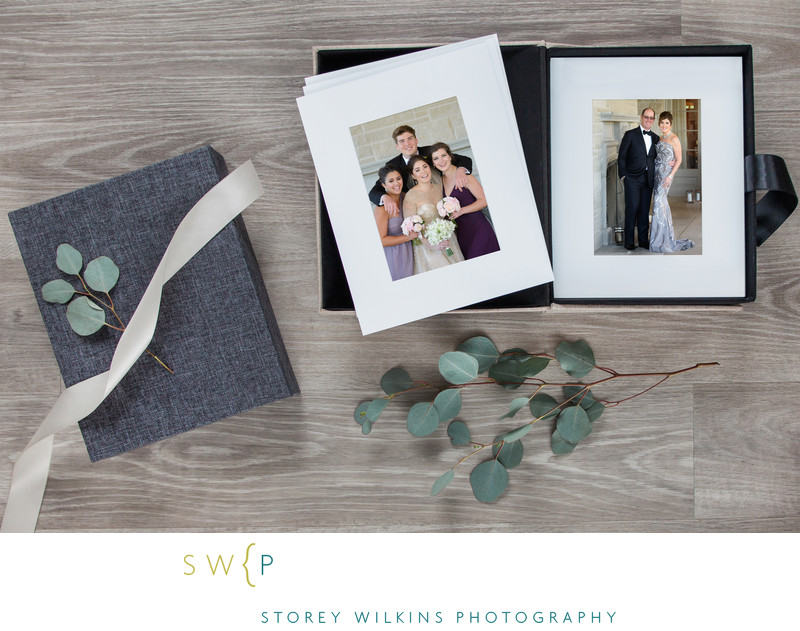 Need more Inspiration
With a seemingly endless number of design options for displaying photographs in your home, I would love to introduce you to my gold standard of cool display ideas.
Architectural Digest (my go to magazine) published an article on March 2, 2018 that introduced the world to some great display ideas. From Michael J. Fox's gallery wall to Diane Von Furstenberg's window display, you will see some to Manhattan's great photo display ideas.
View the article: 16 Photo Display Ideas for Family Pictures on the Architectural Digest Website
or View a PDF of the article here.
Accepting Orders Across the GTA
"You didn't photograph my wedding, but would you be willing to print my photos for me? My photographer doesn't sell prints or wall displays."
Of course! If you have the high resolution copies of your wedding and engagement photographs, and you have permission from your photographer, I would be happy to print your photographs for you. My pricing is the same as it is for my own couples (including retouching and enhancements required on your images before printing). I welcome your business.